Ice Skating Poseidon
Avenue des Vaillants 4, 1200 Bruxelles
Open every day, ice skating
Without Time Limit
Christmas ticket reservations
Why should your reserve your ticket during the Christmas period (18/12/2023 – 15/01/2024)?
Christmas makes part of our most visited period in the year. As a consequence we try to optimize your expercience a the Rink by spreading the crowd as much as possible.
Reserving your tickets ensures your access to the Rink in this crowdy period.
Check our availability in our calendar!
Reservations recommended, but not required!
Remarks:
Open from 1/10/2023  until 13/4/2024 included
Tuesday 12/12/2023: Closed
Sunday 24/12/2023 and 31/12/2023: closed at 6pm!
Monday 25/12/2023 and 01/01/2024: open from 1pm – 6pm!
Tuesday 26/12/2023 and 02/01/2024: open from 10am – 10pm!
During the weekend we recommend that families with children come ice skating in the morning to avoid crowds of the afternoon.
You're welcome to skate WITHOUT RESERVATION except for large groups of more than 20 skaters.
| Day | Open From | Until |
| --- | --- | --- |
| Monday | 4.30 pm | 8 pm |
| Tuesday | 4.30 pm | 10 pm |
| Wednesday | 10 am | 10 pm |
| Thursday | 10 am | 9 pm |
| Friday (Closed between 6 pm – 7 pm) | 10 am | 6 pm |
| Friday (Disco Evening) | 7 pm | 10 pm |
| Saturday | 10 am | 10 pm |
| Sunday | 10 am | 6.30 pm |
Remarks:
Skating without a time limit
We accept Bancontact and Cash
ID Required for skate rental and disco evenings.
You're welcome to skate WITHOUT RESERVATION except for large groups of more than 20 skaters.
Rate
Junior (-13 years)
Adult (+13 years)
Entrance including rental skates
9 €
11 €
Entrance without rental skates
5 €
7 €
Lockers (no refund)
0,5 €
0,5 €
Skate sharpening (Within 24h)
8 €
8 €

15 sessions card

Excluding rental skates

67,5 €
90 €

Group rates (Minimum 15 persons).

Including rental skates rental skates.Thanks for reserving by e-mail for groups larger than 20 persons.

8 €
9,5 €

School rates.

Reservations required.

Contact us
Contact us
Celebrate your birthday @ The Rink
Come and skate in a 100% FUN atmosphere for all ages! Every Friday night is disco night on ice! Every first Friday of the month with the best hits of the 80's-90's.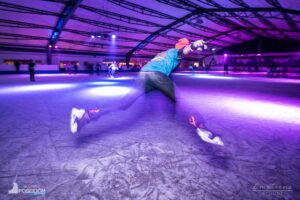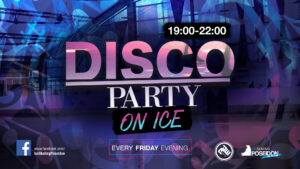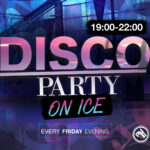 Every year the rink changes into a Christmas village on ice, with a kindergarten for children (max. 1m25 with skates).
The kindergarten will be open every day during Christmas holidays.
Skate in a festive athmosphere and enjoy a glühwein, Belgium jenever, hot chocolate, home made waffles and other tasty goodies at our open chalet near the ice rink.
We look forward
to see you next Christmas.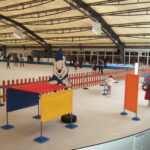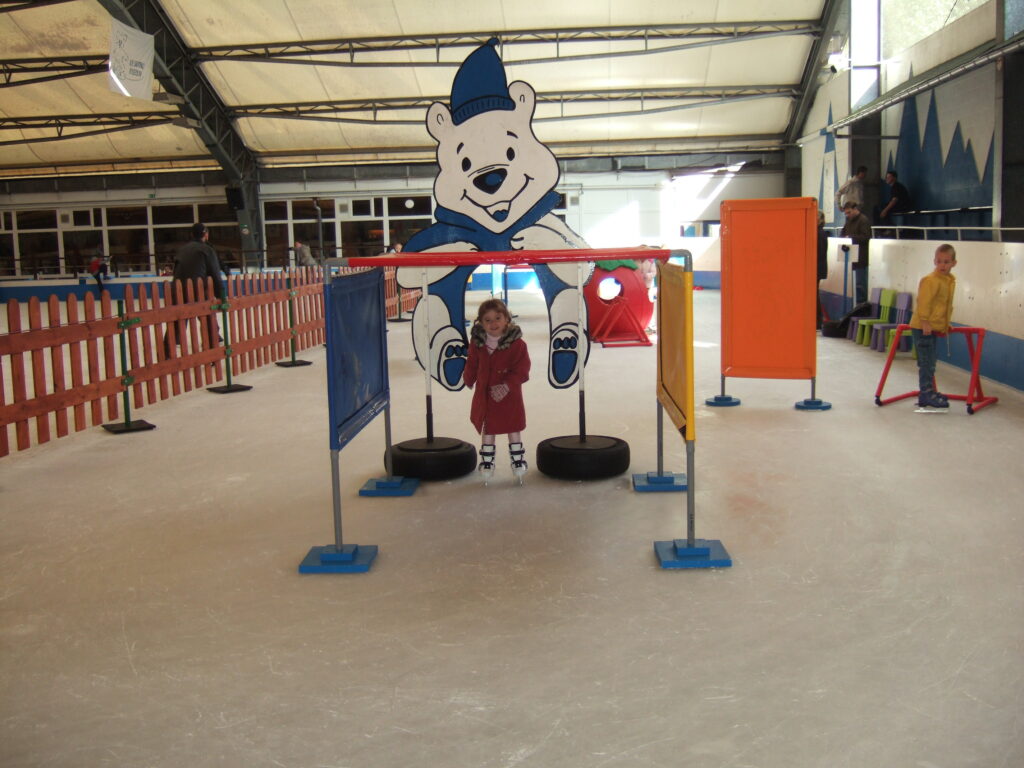 The kindergarten on ice has been introduced so that toddlers can enjoy the pleasure of skating in a safe and fun environment.
OPEN EVERY SUNDAY MORNING FROM 12/11/23 TO 10/03/2024 (10AM TO 1:45PM)!
There is no extra charge to access the kindergarten.
Access reserved for children not taller than 1m25 (height of boarding) with skates on.
Supervisors on the ice for helping the children (not for skating lessons).
During Christmas holidays open every day till 7pm.
In order to guarantee the safety of the children, the access of older children is not allowed! Only one adult per family may accompany their child if necessary.
No skating experience? Regardless of your age and experience, Ice Rink Poseidon provides in private skating lessons for young and old.
Only by appointment (please contact our teachers)

10 € only per 15 minutes

Private lessons
Phone: +32 (0) 476 67 43 97
e-mail: carolvanadhg@yahoo.com
Languages: NL, FR, EN, DE
No bookings via e-mail
Phone: +32 (0) 477 91 23 94
Languages: NL, FR, EN
No bookings via e-mail
Phone: +32 (0) 476 22 99 12
Languages: FR
No bookings via e-mail
Phone: +32 (0) 471 22 12 17
Languages: FR, ES
Only for beginners
Regulations
1. Every person entering the rink must pay an entrance-fee and be in possession of a valid ID Card. This card is also required for renting skates. The management has the right to refuse access if required. Parents who do not skate and are accompanying their children have free access.
2. The rink can not be held responsible in case of accidents, theft ,deterioration of any kind.
3. Leaving the premises temporarily can only be done with the agreement of the management.This is never allowed having  skates on.
4. Only teachers admitted by the managment are allowed to give skating lessons.
5. For security reasons we recommend to wear gloves and protective helmet when skating
6. It is strictly forbidden:
to make deep grooves in the ice
to smoke ( No smoking at all inside the premises)
to speed  skate
to skate in the opposite direction
to play with any object on the ice
to make people fall on the ice ( you are sole responsible)
to walk on the ice with shoes
7. In case of accident please call any staff member for assistance
8. When signal is given the ice surface must be cleared in order to clean the ice.
9. For hygenic and security reasons animals  are not allowed on the premises
10. Persons not complying with the above rules and/or instructions given by staff, or behaving not according our standards will be asked to leave and will not be entitled to any refund whatsoever.